After School Programs
Our after-school youth programs are designed to give young climbers between the ages of 8–17 a chance to learn and improve climbing skills. A cool way to connect with other young climbers while staying fit! Enrollment is on a monthly basis. Classes fill up quickly so be sure to sign your child up in advance.
The season runs from the first full week of Portland Public Schools opening, to the first week of PPS Summer break. For summer and winter break climbing opportunities, see our Climbing Camps.
For the more dedicated young climber who wants to make climbing their primary sport, be sure to check out the Portland Rock Gym Climbing Team.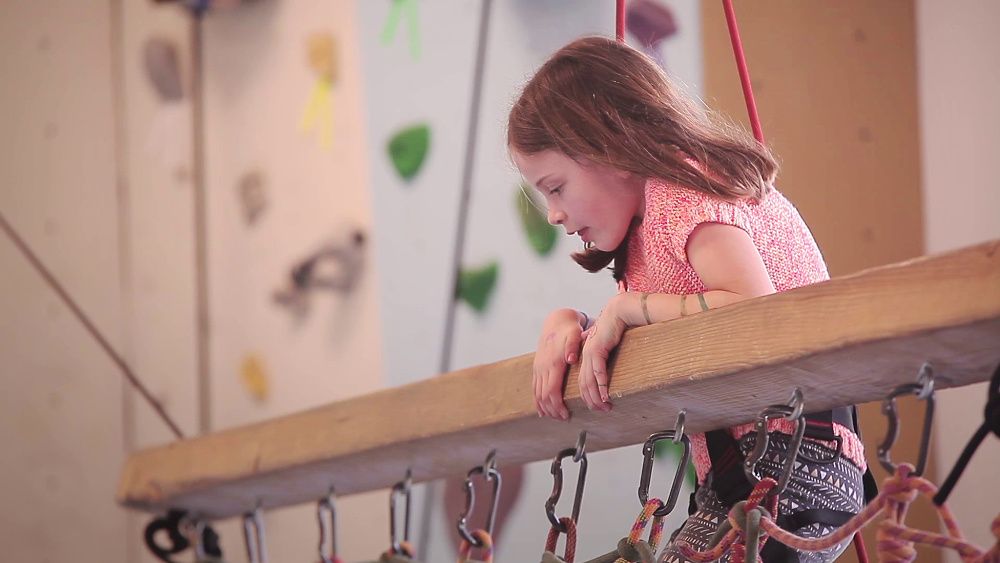 Progressive Youth Club
Youth Club now benefits from the lessons learned and successes of our extremely popular Progressive Teen Program. This program introduces young climbers to beginner to intermediate top-roping and bouldering skills in a fun and encouraging environment. Enrollment is monthly and each group is limited to 6 participants per month.
This Club is intended to be on-going. We will track climber growth from month to month and teach a lot of awesome skills over time.
2-3 Days per week is recommended for young climbers to show improvement.
Progressive Teen Program
This two to three times per week program is designed to expand young climbers' skills and techniques. It is an on-going training program that tracks climber growth from month to month and teaches a lot of awesome skills over time. As climbers learn new skills and becoming a stronger climbers, they earn points toward advancement and some cool prizes. Perfect for beginner to intermediate climbers.
Among other skills, participants will learn how to belay and teens 14 years of age and older will be able to belay on their own outside of the Teen Club. Choose either Mondays and Wednesdays or Tuesdays and Thursdays. Includes a membership to Portland Rock Gym for the duration of the program!
A special Friday training session can be added on as a third day of goal-focused training and physical conditioning with one of our competition team coaches. This is recommended for kids who are keen on showing dramatic improvement. Space is limited.  
Advanced Teen Summer Program
This program, for belay certified teens ages 12-17, is designed to teach and expand upon skills already learned in our youth programs and will therefore better prepare climbers for the outdoor experience. This class will run on Tuesdays and Thursdays, with one day outside and one day inside. 
Tuesday will be outdoors for six hours at Broughton Bluff. Parents will drop off and pick up at the climbing destination. 
Thursday will be indoors at Portland Rock Gym for two hours and will focus on specific skills that will translate to the Thursday outdoor sessions.
This program will be available a la carte and will run for two weeks each, with four classes per two week sessions. We encourage everyone to sign up for at least three 2 week sessions in order to see significant improvement. Please contact us via email or phone to sign up today!
Climbing Team
For dedicated youth looking to climb competitively please consider signing up for Try-Outs!
Seasonal Camps
During holiday weeks and school breaks, Portland Rock Gym offers day camps! The week of Thanksgiving features our Autumn Kids Camp and the last two weeks of December features our Winter Kids Camp. Summer Camps line up with the PPS calendar and feature outdoor rock climbing adventures.
Programs Calendar