Kids Camps
Looking for something fun and exciting for your kids to do during the summer vacation? Look no further! Consider a uniquely rewarding experience for your children with the Portland Rock Gym Kids Camps! Rock climbing has been shown to help build confidence, improve focus, and increase coordination and strength in children. And, there is no doubt that it is exceptionally fun!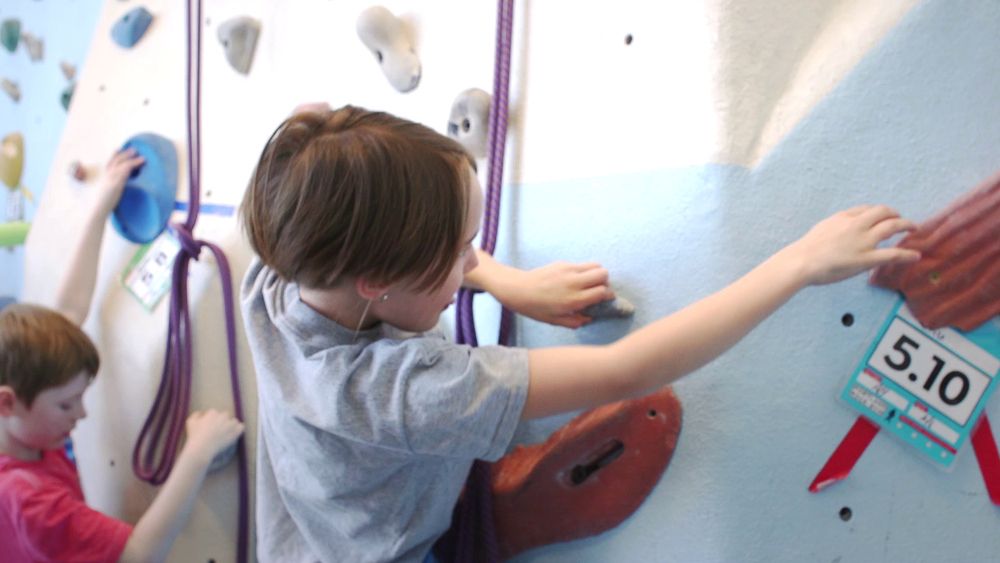 Our camps are for kids 6 to 15 years of age and will include games, technique instruction, and of course, a lot of climbing! Campers will participate in other activities that rotate throughout the summer. These activities include our slack-line, rope-swing, huge cargo net, and other high rope elements. Spots are limited, so register on-line today! Kids age 10 and up will head outside to climb around the greater Portland area for 2 or 3 days per week when the weather is nice!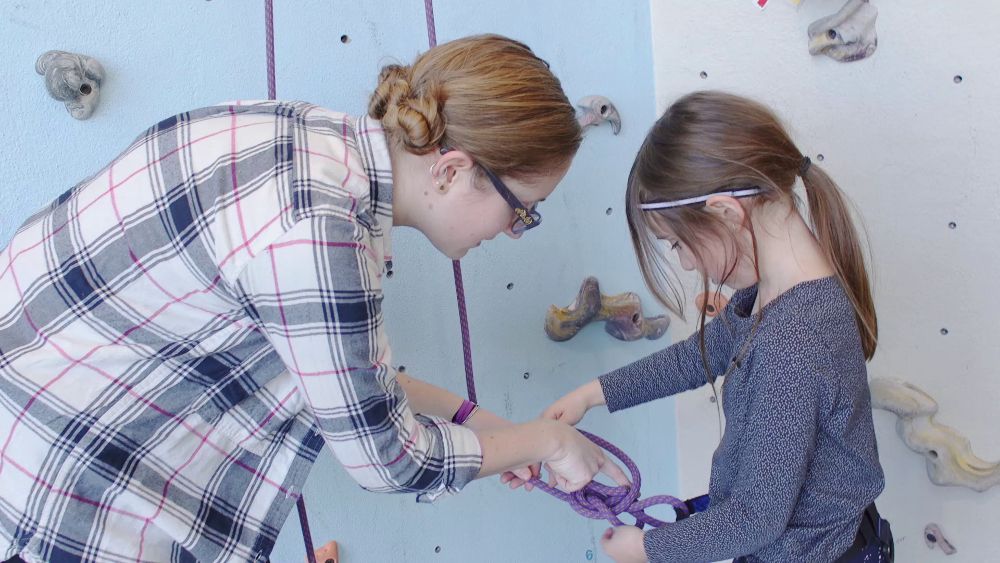 2018 Summer Camps
So many opportunities for activities! Camps are sold weekly. Full day camps run from 9AM to 3:30PM. Half day camp can run from 9AM to 12PM & 12:30PM to 3:30PM. Kids ages 10-15 will head outside to climb 2 or 3 days per week depending on weather.
Indoor Camp (6-9 years old):
Indoor/Outdoor Camp (10-15 years old):
Contact us for more information regarding our camps!
Camp Schedule
Camps start June 11th & go through August 17th.
Cancellation and Rescheduling Policies
Refunding or rescheduling a camp is allowed without fee, up until a month in advance of the start of the camp. Due to the nature of camp, rescheduling within 15-28 days of the start of camp incurs a 25% fee, rescheduling within 14 days of the start of camp incurs a 50% fee.
Cancellations without rescheduling made within 15-28 days before the start of camp result in a 75% return in the form of store credit for services, those made within 14 days of the start of camp will result in a 50% return in the form of store credit for services. The remaining amount is forfeited.
If a parent is able to replace their child with a friend's child, we are happy to allow that. However, we do not process a refund in this case, it is up to the families to handle the financial aspect of such an arrangement. Due to the popularity of our camps, we often have a wait-list, so if you cannot maintain your reservation, please notify us so we can offer your spot to another camper.
No-Shows
No-shows forfeit the entire price of the class or event. We cannot offer refunds on a camper's single day of camp.