Meet Our Team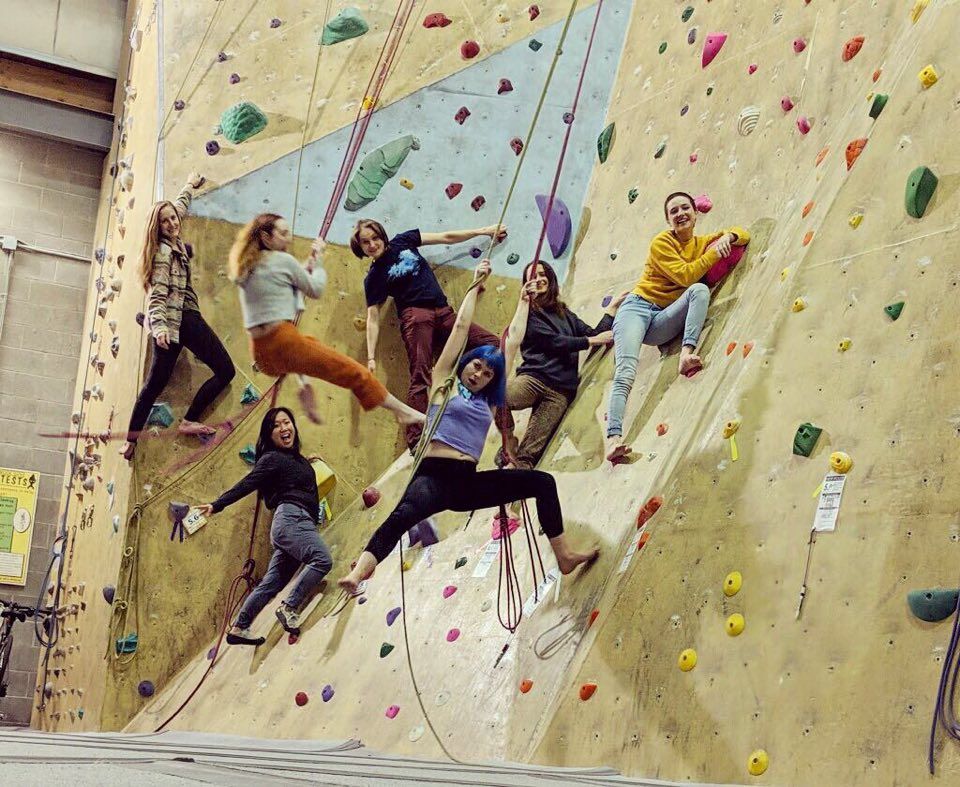 Join Our Team
Head Route Setter
Position: Head Route Setter
Job Description: This is a full-time, career position with benefits. As the Head Route Setter, you would work closely with the Facilities Manager as well as the Owner to provide members with at least 140 roped routes and over 300 boulder problems every 10 weeks. Most of your time would be spent working with the route setting crew and on route setting responsibilities, but, as part of the management team, you are also a part of the over all success of the business. You will have to work well with the rest of management and with our team of part-time staff. Lastly you should exhibit other skills and traits that will add to the team. Your ability to teach a lead class or coach our comp team on occasion, will help strengthen your application.
Current Facility: Portland Rock Gym – Portland, Oregon. Total 25,000 sq. ft. of wall, 15,000 sq ft of roped climbing up to 40 ft high and 10,000 sq ft of bouldering up to 18 ft high.
Portland Rock Gym will be expanding into new locations in upcoming years as we rebound from COVID-19.
Job Responsibilities: 
Provide evocative and entertaining routes for a large membership base, bringing a large repertoire of movement simulating a myriad of climbing types and styles.
Manage a setting crew in a professional and safe manner.
Working with the Facilities Manager in all aspects of wall maintenance.
Work with the Owner in placing hold orders.
Take the lead in setting and running all competitions in terms of setting and running of events.
Work with the comp team head coach to help arrange routes and training scenarios that will benefit the team's improvement.
Work with the marketing team to promote the gym through quality setting.
Requirements: 
Prior commercial route setting experience of at least 2 years and at least 2 years of management experience.
Ability to fore run 5.13 and V9
USAC level 2 required or more
"Work at Heights" safety program with Petzl/CWA would be a good bonus.
Compensation: 
Head route setter is a full time position with salary commensurate with experience and qualifications.
2-weeks paid vacation and 1-week paid sick leave
Exceptional medical insurance for individual and spouse/family
401K retirement plan
With our future expansions, there are opportunities for growth.
How to apply: email us at operations@portlandrockgym.com
General Inquiries
To join our front desk, customer service and sales team, please email info@portlandrockgym.com.

To join our setting crew, please email operations@portlandrockgym.com
To join our facilities crew, please email facilities@portlandrockgym.com
To become one of our yoga or group fitness instructors, please email yoga@portlandrockgym.com