Yoga & Fitness
Portland Rock Gym's Wy'east Studio
We provide yoga and fitness classes throughout the week that assist our members in the pursuit of a healthy and active lifestyle.
Our Studio Team has developed a multi-directional approach for a successful Yoga and Fitness Program, including: group classes, one on one instruction, workshops, and community events.
It is our hope that we can empower each student to find their own limits and the style of practice that will fit their individual needs and lifestyle. Our classes are specifically designed to motivate and encourage all who enter our studio. We strive for our personal best in each practice and workout.
Price
All of our studio classes are included for FREE with our regular gym day passes, memberships, and member guest passes.
Questions, comments, feedback?
Contact Anna Mitra at yoga@portlandrockgym.com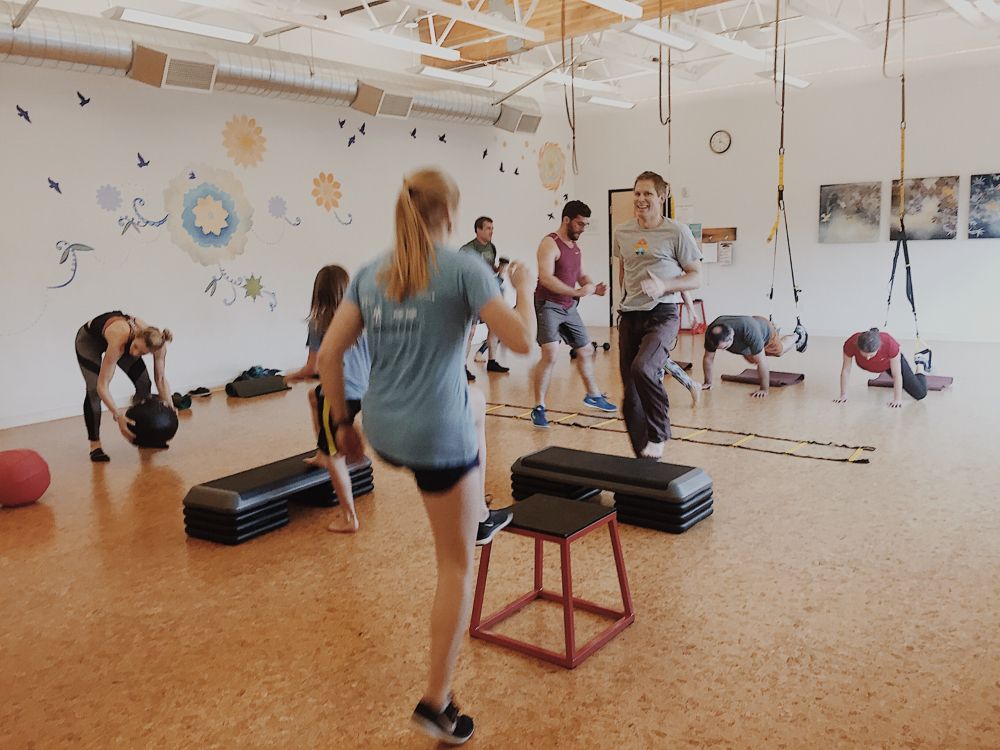 Class Descriptions
Yoga Classes
Fitness Classes
Studio Class Calendar