First Time
New to the sport of rock climbing? Welcome to Portland Rock Gym! Our staff will show you around and explain some climbing basics to help get you started.
If you're looking to have a fun time under staff supervision, we recommend joining us for Friday Night Heights. If you've been thinking about getting into rock climbing as a hobby and you're ready to dive in with both feet, we recommend signing up for our Intro to Climbing class. Anyone can drop in during our regular business hours to pick up a day pass and rental gear.
Please visit our COVID-19 Policy Page before dropping in. Please note that reservations are now required at all times. Thank you!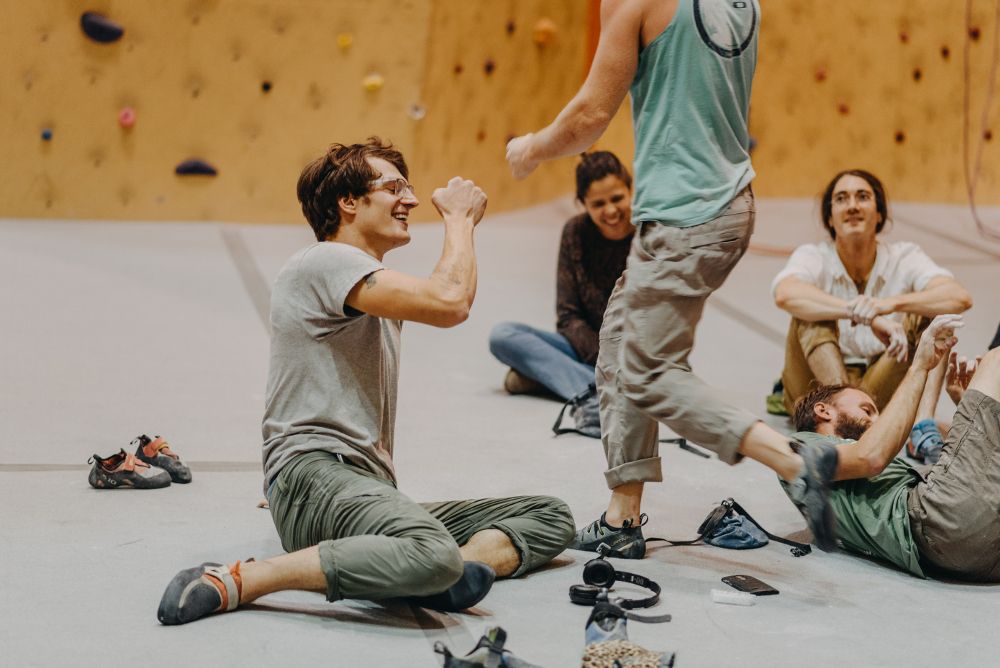 In the drier months, Portland Rock Gym operates a guide service. Our Gym to Crag program is designed to make climbing outside accessible!
Some Classes To Get You Started